Silverfish infestations can be detrimental to your home. Luckily, we're experienced in silverfish control.
Silver fish are usually small, wingless insects measuring between 1/2 and 1 inch.

 

It is also known as silverfish because of its silvery scale and fish-like appearance.

 

They eat starch and polysaccharide.

 

These include glue, sugar and hair.

 

They can be found in baths sinks and showers.

 

Silverfish can only survive in humid and crevice-rich environments.

 

These conditions will be eliminated and the silverfish won't survive.
Damages Caused By Silverfish
Silverfish, which are nocturnal, are active at night and year-round. They eat cereals and other non-food items like starch in clothes, starch in clothing, rayon fabrics, and dried meats.

 

They can live up to a year without food which makes it more difficult to manage the infestation.

 

You can still avoid them with some techniques like regular vacuuming and eliminating moisture.

 

If conditions are severe, sprays, dusts or baits can be used.

 

You should treat cracks, crevices, walls voids, and any other possible hiding places in areas where pests are found.
Control & Prevention Tips
All Cracks, Crevices and Wall Voids must be sealed

Regularly clean your bathrooms and toilets.

 

Spray insecticides if possible

Regularly mop and dust the Premise.

You can keep the Premise dry

Seal food articles and other materials that may contain starch in sealed packages

You can keep these pests out of your premises by keeping Naphthalene balls in the Wardrobe, Sinks, Etc.
Pest Control Starting As Low As
₹

2500/mo.**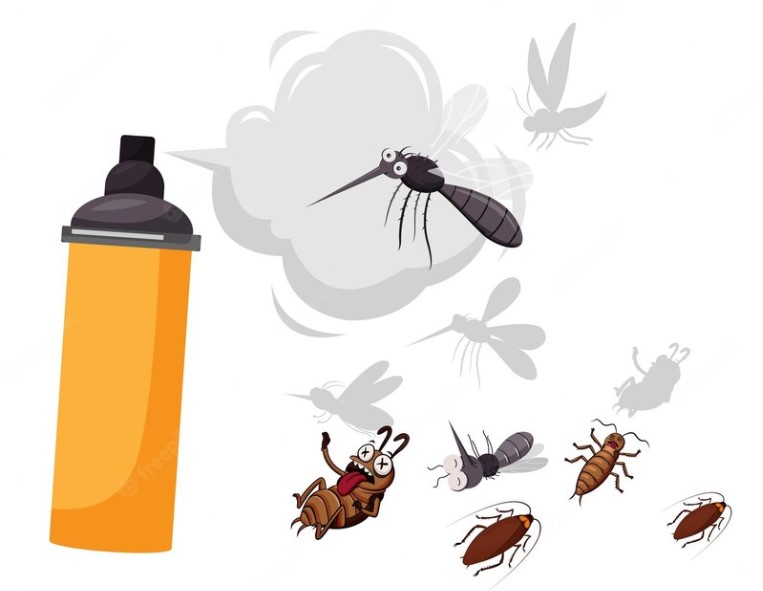 Pests are swarming nationwide and your home needs protection. Luckily, our Pest protection plans start as low as ₹2500/mo. Click below to schedule your FREE inspection and ensure your home is protected from Pests.